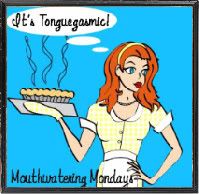 Shark Boy wanted a Star Wars cake for his birthday which,
of course
, because even my 2 year old walks around with toy light sabers and popsicles and brooms yelling, "SAAABER!!!" at the top of his lungs and swiping at things, Obi-Wan style. So, a long time ago (
last Thursday
) in this here very galaxy, I went to the grocery store to order a Star Wars cake. I flipped through the kiddie cake book so I could see what it looked like (
please not all black and red icing!)
and Star Wars wasn't in there. I asked the bakery lady and she confirmed - no Star Wars. What planet were these people from anyway? Apparently all grocery store bakeries are from the same anti-George Lucas planet because I went to three grocery stores and no cake. I called two more and still, no Star Wars cake. I had not factored custom cake baking into my weekend party prep. But I called the craft store, which offered cake decorating classes, to see what kind of Star Wars cake kits they had. None. So, since I was completely on my own, I needed an idea and I did what you do when you need an idea - I Googled Star Wars cake. The cakes people have made are unbelievable!! And worthless to me since I don't have 3 weeks and 57 tries to perfect a 3D cake model of R2D2. Then it hit me. I'm surrounded by Star Wars toys. I can't go to the bathroom without stepping on a Clone. I made a Jello cake (White cake with cherry jello and it was devoured! If you've never tried a jello cake you really should.) and I told Shark Boy he could decorate it with toys. He ran off to pick out some action figures and a fighter jet while I went to get the icing. I got distracted by something and when I got back to the dining room he'd already plunged his Clones into the cake and I had to ice around them. It's a cake that could blow your head off, dude.
The finished cake.
The recipe: Mix and bake cake according to package directions. Cool. Using a fork, poke holes all over the cake. I do rows and push the fork in all the way. You want lots of holes. Boil one cup of water, add a 3-oz. package of jello, your flavor of choice, and stir until dissolved. Pour jello over the cake, covering the whole surface of the cake. Refrigerate the cake for 4 hours, ice with Cool Whip, and serve! (
Clones optional.)
(I poked holes and poured the jello onto this cake after turning it onto a platter because I didn't want to serve it in the cake pan. I slid strips of tin foil under the edges of the cake to catch any jello drips and then pulled them out before icing it.) Like recipes? Visit Rachel in
The Land of Monkeys and Princesses
for more Mouthwatering Monday!