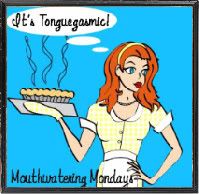 This cake is a recipe from the July 2006 Family Circle magazine. It is one of the best cakes I've ever had - anywhere.
Shark Boy and I started a tradition that year, the summer he turned four, of making a flag cake for the Fourth of July and this is the recipe we use. So the pictures below will be our 2009 flag cake but the recipe is perfect for any time because it's just
The Best Cake Ever with Homemade Icing That Is To Die For and Many Many Berries on Top.
So, instead of a flag you can make flowers or polka dots or abstract art (randomly pelt the cake with the fruit).
My helper
Cake:
Zest and juice of 2 lemons (use fresh lemons - it makes a difference)
2 boxes of white cake mix (I prefer Duncan Hines) (I was not paid to say that.)
6 large egg whites
1 t. lemon extract

Frosting:
1 C. (2 sticks) unsalted butter, room temperature
1 C. solid vegetable shortening, room temperature
4 boxes (1 pound each) confectioners' sugar
8 T. milk
4 T. lemon juice

Decoration:
3/4 C. blueberries, washed and dried
3 C. fresh large raspberries, washed and dried

1. Cake: Heat oven to 350. Coat two 15 x 10-inch jelly roll pans* with nonstick cooking spray. Pour lemon juice into 4-cup measuring cup; add enough water to equal 2 2/3 cups.

2. In large bowl, beat cake mixes, egg whites, lemon zest, juice-water mixture, and lemon extract to blend, about 3 minutes. Divide evenly between two pans. Smooth tops.
2a. Let the new helper get a few licks in too.

3. Bake at 350 until cake springs back when lightly touched, about 20 minutes. Let cool on wire racks 10 minutes. Invert cakes onto trays and cool to room temperature. If making ahead, wrap layers when cool in plastic wrap; refrigerate for several days. Bring to room temperature before proceeding.

4. Frosting: Beat butter and shortening in large bowl 1 to 2 minutes until fluffy. Add confectioners' sugar, milk, and lemon juice. Continue beating on low until well blended and good spreading consistency, adding more milk if needed.

5. Decoration: Place one layer on serving tray. Reserve 1 Cup of frosting for piping. Frost layer, top with second layer, frost top and sides.

6. For a Flag Cake, mark off field for "stars" with toothpicks (approx. 6" across and 4.5" down) and fill in with blueberries. Place seven red "stripes" of raspberries on cake, leaving equal spacing for 6 white "stripes" between the rows of raspberries.

7. Place reserved frosting in pastry bag with star tip. Outline cake with piped stars, and fill in white stripes with piped stars.
Last Christmas my mom gave me a present that I love - my grandmother's pastry decorating tool. I've no idea how old it is (very old), but it works well and I used it for the first time on this cake.

8. Refrigerate uncovered to set frosting, then loosely cover with foil and refrigerate until ready to serve.

*The jelly roll pans turn out a large and, conveniently for my annual purposes, flag shaped cake. But you could easily do round cake pans or cupcakes or whatever you wanted.


Our Flag Cake. Don't count the stars please. Bear was eating them while Shark Boy was counting blueberries into the bowl, and we ended up just filling in the space and there might be like 70 states. But they are all yummy!
Additional note re: The Frosting. It is a must-do. Don't frost this cake from a can. Also, I've doubled the recipe above so there is enough to frost the whole flag. If you are doing cupcakes or a smaller size cake, you could half the frosting recipe.Additional note re: The Decoration. Blueberries and raspberries are a must-do. The berries with the lemon sweetness of the cake and frosting are part of what makes this cake amazing.
For more Mouthwatering Monday recipes visit
Rachel in The Land of Monkeys and Princesses
!
Happy Monday!