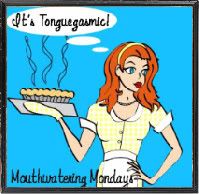 I posted this Fresh Peach Pie recipe last year and I'm re-posting now because it's so fantastically good it deserves a re-post.
The best thing about this pie is you don't bake the peaches - they are fresh, not mushy and cooked in gelatinous sauce. The other extra-special feature of this pie is the brandy filling layer spread on the bottom of your baked crust. I use this wonderful brandy P and I bought at the
Jepson Winery
in northern California, where we spent a lovely hour late one afternoon back in 2005.
FRESH PEACH PIE
¼ C unsalted butter, softened
1 C powdered sugar
1 T brandy (or Maker's Mark)
1 baked 9-inch pie shell
6 large fresh peaches, peeled and sliced
3 T fresh lemon juice
¼ C sugar
1 ½ C whipping cream
3 T powdered sugar
1 t vanilla extract

Beat butter at medium speed with electric mixer until creamy; gradually add 1 C powdered sugar and brandy, beating well. Spread in bottom of pastry shell; chill.

Combine peaches, lemon juice, and ¼ C sugar; cover and chill. (The recipe says to remove the skins. I do peel the peaches when I make this pie, but it's really optional.)
Beat
whipping cream at high speed with electric mixer until foamy; gradually add 3T powdered sugar and vanilla, beating until soft peaks form. Cover and chill.
Drain
peaches*; arrange over brandy/butter mixture. Dollop whipped cream mixture over peaches (or put one dollop on each slice); serve immediately. (
Do not use Cool Whip or canned whipped cream. Please.)
(From
Southern Living's 20th Anniversary Cookbook
.)

Note
: You can use
Maker's Mark
if you don't have brandy. Works just fine!
That is a truly terrible picture and my crust shrunk (?). It's really a beautiful pie - pinky swear.
*Reserve the juice from the peaches when you drain them and mix it with a little brandy and pour it over vanilla bean ice cream and -- wow. Dessert for the next night!