This Swiss Steak is an easy, hearty main dish.
1 large can of whole tomatoes
1 large onion
1 large green pepper
1 large red pepper
2 lbs of round steak - medium thickness
salt and pepper to taste
Brown the steak in a skillet until partially cooked.
Slice onion and separate into rings. Slice peppers into long strips. Put browned steak, peppers and onions into an electric skillet. Add tomatoes, chopping them into bite-sized chunks.
Cook for 2 hours or until meat is tender.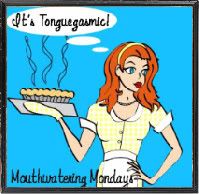 Visit Rachel for more wonderful recipes!